As I write,
Leicester City are at the top of the Championship table
, ahead of Cardiff City on goal difference. It's a long way from this fixture last year,
a 3-0 home loss to Millwall
and the end of Sven Goran Ericsson's reign as manager. What's been the difference?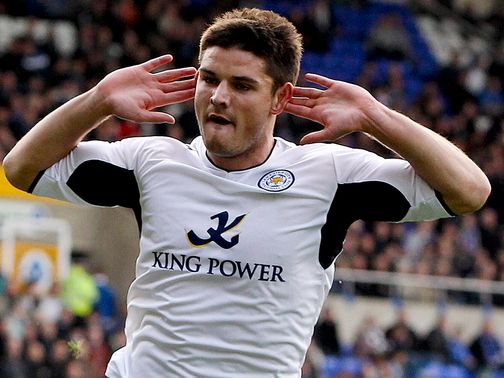 Ben Marshall scores the equaliser against Birmingham
(image: sportinglife)
Consistency
Since that day, Leicester have had just the one manager, Nigel Pearson, and this season, there have been minimal changes to the first team, particularly in defence. Having a routine and getting to know exactly who you are playing with and dealing with causes such a unity and conciousness that success is very likely. Hopefully, Leicester's reputation as trigger happy when it comes to managers is over.
Hungry Players
A big qualm of Sven's Leicester City team was that it was made up of mercenaries at the end of a high-flying career, who really had nowhere left to go in their careers. This manifested in players looking uninterested and a lack a unity. Pearson has brought in young players, often with a point to prove having not been successful at bigger clubs; a big difference in attitude and energy.
Lack of Expectation
Though not on the level of Sven, Pearson has still spent some money on bringing in playing staff and Leicester were still among the pre-season favourites for promotion but the changes Pearson has made and the low-level publicity of the transfers in and out have helped avoid the expectation around the team. Until they reached the summit of the Championship, they were not such a scalp as they were last season and this helps a lot.
There are still places to improve: lowering ticket prices would bring back larger crowds and a bit more depth in the squad may be needed for prolonged success. Nevertheless, this is the best position the Foxes have been in for 8 years and long may it continue.
I'm looking forward to going to King Power Stadium tonight to see for myself the difference between the lacklustre performance in Sven's last match for the club and this year's table topping side.