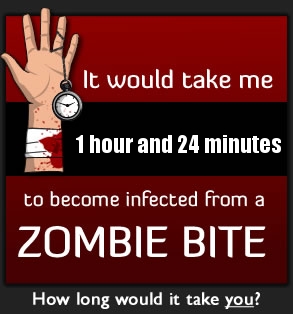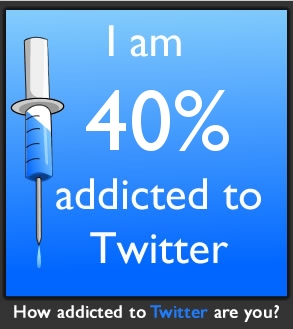 I like the spelling one but not sure I agree with the Facebook/Twitter addictions...other way round would be my guess! I guess I'd outsmart the velociraptor better than fend off the bear and am more likely to die from the germs on my mobile than by a zombie bite. Useful information there.
Created using
the great quizzes from The Oatmeal
. Go there and do some more for yourself including "How many hungry weasels could your body feed?" and "How many tapeworms could live in your stomach?".
Tweet